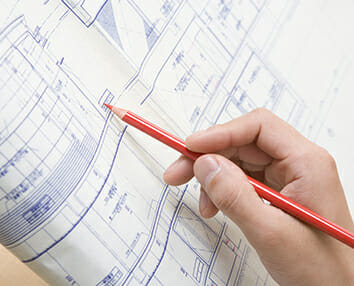 What Is Construction Project Closeout?
From the beginning of a construction project to the construction project closeout, every document revision, addition, or edit needs to be clearly documented, recorded, and archived.
As the project comes to a completion the final "as-built" construction plans, along with any warranties and specification manuals, are some of the deliverables that must be summarized in a final construction project closeout report.
All applicable activities related to the project involving any and all construction phases, as well as the formal closure will be included in the project closeout report.
Construction Project Closeout Process & Agenda
The Agenda for a project closeout may include:
Administrative Closure
Contractual Closure
Verification and Acceptance of Project Deliverables
Post-Project Assessment
Lessons Learned from the Project
Post-Project Evaluation and Review
Recognition and Celebration of Outstanding Work Accomplished
Completion and Archiving of Project Final Records
Transfer of Knowledge to Those Continuing or Maintaining Operations
Construction Project Closeout Documents
All of the steps mentioned above carry with them the obligation to provide complete and accurate records of all steps undertaken. On large projects with multiple contractors and working within governmental, environmental, or industry guidelines, the paperwork alone can quickly swamp even the most prepared and organized office.
PRI Graphics in Phoenix, follows best practices throughout the construction project closeout process. They understand how imperative it is to have an accurate paper trail of all that has transpired during the construction project's development. Items on the project closeout list might include:
Concept Documents
Submission Documents
Construction Plans
Developmental Phase Documents
Specification Manuals
Safety Documentation
Warranty Documentation
Distribution Phase Documents
Government or Environmental Agency Documentation
Closeout Activities
With accurate document scanning and archiving (plus storage and retrieval services or printing, if necessary) even if there are hundreds or thousands of construction documents, compiling your construction project closeout report should be relatively easy.
Phoenix printers PRI Graphics, uses the latest printing software to track every edit, addition, and revision to your construction documents. Along with expert printing, scanning blueprints, and archiving, we also offer document storage and retrieval services plus professional document distribution services.
Your records will be organized using the latest tracking software and a document management system designed to handle any level of information intensity. As a result, any revisions or amendments done throughout the evolution of the construction project can be documented, archived, and retrieved accurately and efficiently.
Closeout Process
Regardless of your construction document printing needs, our expert printing staff here at PRI Graphics & Signs in Phoenix, AZ have the knowledge and experience in dealing with file management, scanning, archiving, organizing, and even OCR (Optical Character Recognition) related tasks.
Architecture and Construction Graphics Printing is one of our specialties.
For accurate project closeout best practices and help with document scanning and archiving throughout the life of your construction project, PRI Graphics can be reached at 602-393-3131, by email, or by calling Toll Free at 877-409-8889.
More Construction Industry Related Articles:
https://imagedelivery.net/6LlkszDJdEgF2akh2tODHw/www.prigraphics.com/2020/07/PRI_ConstructionCloseout_FeaturedImage.jpg/w=354
286
354
admin
https://www.prigraphics.com/wp-content/uploads/2021/08/PRI-Logo-02.png
admin
2020-07-02 15:23:56
2023-05-11 12:43:05
What Is Construction Project Closeout?