In this Crayola case study, we show how PRI Graphics & Signs collaborated with Crayola®, one of the world's most innovative and creative companies to create the Crayola Experience. Our Phoenix printing experts had the knowledge and expertise to deliver beyond expectations. Working on the Crayola Experience was exceptionally satisfying and our Phoenix printing team takes great pride in having been involved in such a fun and unique project.
CASE STUDY: THE CRAYOLA EXPERIENCE
Turning an Opportunity Into an Experience
Starting in late 2018, PRI Graphics & Signs had the chance to partner with one of the world's most renowned creative brands and assist them with the printing solutions for their new retail/interactive attraction, The Crayola Experience in Chandler, Arizona.
Since then, we have continued work with Crayola® and provided print solutions nationwide to all 5 locations within the United States. We have featured a few photos, notes, and details about the projects below.
From Vision to Reality
PRI Graphics & Signs worked directly with the key directors, leads, and designers of the Crayola Experience to assist in making their vision become a reality and to showcase the colorful world within these attractions. PRI provided the print solutions such as interior signage, vinyl wall graphics, window wraps, floor decals, and so much more to really allow these spaces to come to life.
From setting up production ready files with the art provided via Crayola®, we were able to maintain color accuracy, high-definition pixel quality, and accurate precision cutting.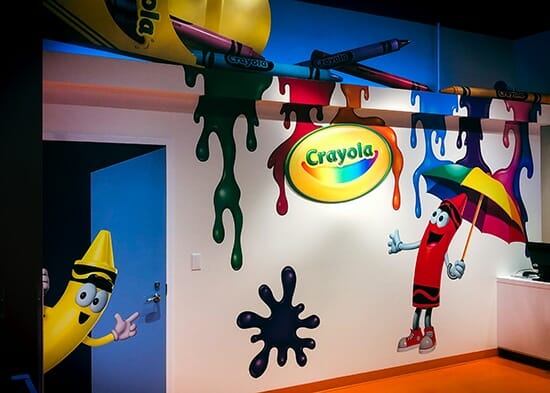 1
3M IJ180 Vinyl Wall Graphics
2
3M IJ180 Vinyl Mounted to
6mm Sintra with the Edges Painted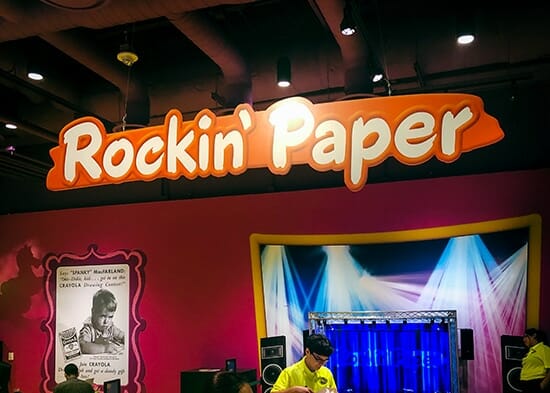 1
3M IJ180 Vinyl Wall Graphics
2
3M IJ180 Vinyl Mounted to
6mm Sintra with the Edges Painted
Team Synergy
The projects in this Crayola case study allowed for our entire printing team to really show off the talent and skill needed out of each department to get the job done. From our sales team project managing each aspect of the job for all the little details, to our graphic designers and pre-flight teams setting up the production files and assuring color accuracy, and last but certainly not least, our production team of printing experts maintaining quality and speedy-fast turnarounds to not hold up any installation processes.
To talk with our Phoenix printing experts and discuss your printing needs, please contact us below or visit us at 2002 East Watkins Street.
CONTACT OUR
PHOENIX PRINT EXPERTS