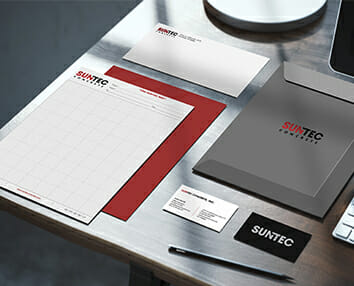 Color Presentation Printing
Why Presentation Printing in Color Is Better
If you are attempting to use printed material to attract new customers or to inform existing and potential customers of your products, services, or events, color presentation printing is well worth considering.
Presentations printed in color tend to receive much better attention and response than if printed in traditional black and white.
If you are concerned about potential customers remembering the name of your business, or the service, product, or event you are promoting, keep in mind that color presentation printing can:
Elevate your customer motivation by up to 80%
Increase brand recognition by approximately the same amount
Heighten target audience attention span and recall by as much as 82%
Moreover, if you are using a mailer to reach a new potential customer base, statistics show that 55% of people pick up full-color mailers.
How Is This Type of Printing Used?
Almost any promotional material that can be printed can also be printed in full color including:
Presentation board printing
Presentation folder printing
Presentation booklet printing
Presentation binder printing
Presentation poster printing
Presentation kit printing
As Phoenix printers, our printing experts at PRI Graphics can help you choose the best materials and layout for your potential clients or attendees. Whether you are planning a fundraiser, an IPO, or some other important event, you can enhance awareness by printing your presentation in color.
Color presentation printing can be used for a whole range of other presentation products such as
Broadsheets
Brochures
Business Cards
Business Stationary
Catalogues
Counter Displays
Door Hangers
Flyers
Handbills
Handouts
Instructional Sheets
Labels
Lanyards
Leaflets
Mailers
Manuals
Menus
Packaging
Pamphlets
Postcards
Product Sheets
Rack Cards
Signage
Stand-Up Card
PRI Graphics also offers a wide range of substrates for custom presentation printing and binding including coated paper, uncoated paper, and extensive range of card stocks.
Still Have Questions About
Color Presentation Printing?
If you are seeking high quality presentation printing and binding anywhere in Arizona, PRI Graphics in Phoenix or Mesa has the equipment and experience to print what you need.
Apart from exceptional color printing, we also offer graphic design and layout services for all of the products we print, making us your one-stop printing shop for all things color in Arizona.
Call our Phoenix printing company today toll free at 877-409-8889 or send us an email and ask us about color presentation printing services for your company or organization.
You can also reach us through our online contact form.
Additional Articles About Color Printing:
https://imagedelivery.net/6LlkszDJdEgF2akh2tODHw/www.prigraphics.com/2020/07/PRI_PresentationPrinting_FeaturedImage.jpg/w=354
286
354
admin
https://www.prigraphics.com/wp-content/uploads/2021/08/PRI-Logo-02.png
admin
2020-07-02 13:48:36
2023-04-24 08:32:54
Color Presentation Printing