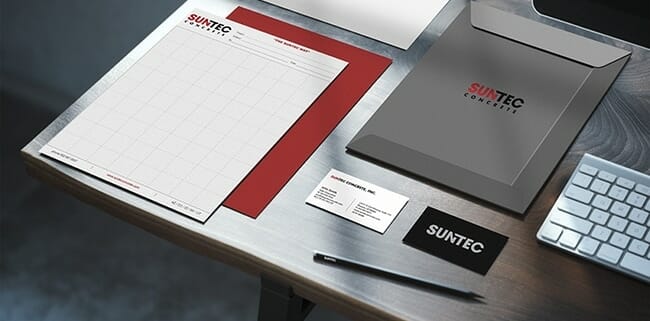 How to Choose Paper for Printing Your Next Project
Clients often ask us how to choose paper for printing. It's best to always keep the end use and the project purpose in mind when choosing paper type for printing.
In this post, our Phoenix printers at PRI Graphics offer the following tips on how to choose paper for printing and what different types of paper are available.
Choose Based on Project Requirements
Are you thinking of postcard printing, or creating mailers, leaflets or flyers? How about business card printing in color or black and white? Or, do you need high quality presentation printing? Choosing the right paper for printing is essential to ensure your next printing project is printed correctly for its intended use.
It's important to ask the right questions before you choose the paper type for printing. Will the paper be creased, folded, saddle stitched, or die cut after it is printed? Will your finished project be utilized outdoors or indoors?
The intended purpose of your printing project will determine if it is best suited for coated printing paper, uncoated printing paper, natural printing paper, or synthetic printing paper? See this post on How Paper Can Affect Print Quality.
Coated vs Uncoated Paper
Coated Printing Paper – Coated paper can be an excellent choice when print clarity is important or if your project contains high quality photos as found in product sheets, menus, and brochure printing. Glossy coated printing paper offer finishes that have a reflective surface, presenting a rich, satin-like feel. Matte coated paper printing will give you a finish that absorbs light, which makes them easier to read in low light situations such as restaurants.
Uncoated Printing Paper – Uncoated paper offers a look and feel that seems more natural. Some uncoated printing papers have distinct tactile features that emulate a rich, professional statement. Uncoated papers are also suitable for business cards, stationery, wedding invitations, or any purpose where presentation is of utmost importance.
Natural Printing Paper
Most of the available natural printing paper, including recycled paper, contain anywhere from 10% to 100% Post Consumer Waste (PCW) paper. You can also find some very unique natural printing papers made from 95% sugar cane waste material that are acid-free, and archival safe (meaning they won't yellow or crumble over time). Natural papers can also be quite decorative and are also commonly used for embossed printing.
Synthetic Printing Paper
For durability and longevity try using synthetic printing paper. Synthetic paper (plastic) is most suitable for printing outdoor signage, menus or even notebooks used in the field where moisture or humidity is a concern. Synthetic means it's also water resistant printing paper that won't tear easily and can be utilized for decal printing and label printing.
If you still have any questions about how to choose the best paper type for printing, please send us an email. You can also call PRI Graphics in Phoenix at 1-602-393-3131 or through our toll free line at 1-877-409-8889. We will be happy to assist you.
You may also like these related articles:
https://www.prigraphics.com/wp-content/uploads/2021/06/Blog-How-to-Choose-Paper.jpg
488
650
admin
https://www.prigraphics.com/wp-content/uploads/2021/08/PRI-Logo-02.png
admin
2022-02-15 12:51:21
2022-02-16 11:42:16
How to Choose Paper for Printing Your Next Project