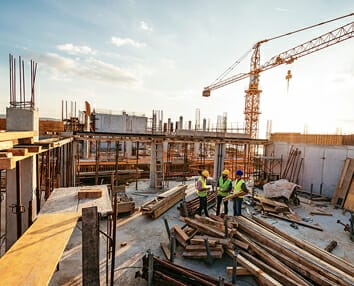 What is Document Distribution?
In construction and engineering, a document distribution system is one that organizes, manages, and circulates important documents for all parties involved.
In the life of any engineering or construction project, many revisions and updates will be made. All changes and all versions of important documents must be cataloged, stored, and accessible at all times.
Therefore, architectural and engineering firms, as well as construction companies, will often rely on their professional printers for document management and storage.
Not only must a printing company like PRI Graphics & Signs in Phoenix AZ maintain and manage all document versions, but they also must create an efficient document distribution system. This includes all aspects of scanning and archiving, storing, copying, printing, and distributing on demand, whatever version of a document is requested.
Without this consistent flow of information storage, retrieval, and distribution, most ventures would grind to a halt.
Document Management and Distribution
Architects, engineers, contractors, construction teams, and even office staff all rely on an efficient document distribution system. They must have easy access to all versions of the same document, as needed, in order to perform their duties. Efficient document distribution helps to keep everyone involved up-to-date.
Document management and distribution can include everything from architectural drawings and blueprints to graphics, presentations, specifications, invoices, and much more.
Project document distribution also includes whatever format the client is requesting, whether that is a printed hard copy or a digital version stored on a hard drive and shared electronically.
Everyone involved in the project needs to be immediately aware of changes as they apply to their aspect of the venture.  This allows any safety, construction, or design issues to be addressed immediately and efficiently.
Unified Source of Information
Throughout the life of the project, everything needs to be documented and accessible through one source. That means recording all changes, who signed off on the changes, and to whom (and when) the documents were distributed.
The success of every venture relies on having a unified document distribution system that is tightly managed and controlled. This system helps to keep a digital trail of all document activities throughout the history of the project development.
Ask us about our construction project closeout services.
About PRI Graphics
PRI Graphics & Signs proudly serves clients throughout Phoenix and Arizona. We offer professional printing services plus project document distribution services for contractors, construction firms, engineers, architects, consultants, and owners.
Let us create and manage a document distribution system for your next project. We can also assist your team with color or black and white printing services including CAD printing, digital small format printing, and wide format printing.
To learn more about document management and distribution, please contact us online or call us at 602-393-3131.
We can also be reached through our toll-free number at 1-877-409-8889 or by email.
For additional information, see the related Wikipedia page entitled Document Management System.
https://efgz3n2gke5.exactdn.com/wp-content/uploads/2018/01/PRI_DocumentDistribution_FeaturedImage.jpg?strip=all&lossy=1&quality=80&ssl=1
286
354
admin
https://www.prigraphics.com/wp-content/uploads/2021/08/PRI-Logo-02.png
admin
2018-01-31 20:14:54
2022-08-31 09:51:32
What is Document Distribution?